Introduction to Reflector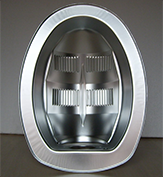 ITEM: NO.1
CODE: HD365A-B
DIMENSIONS:
445X345X145X1.0mm
FINISHING: POLISH&ANODIZED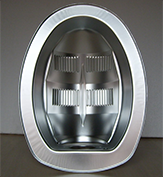 ITEM: NO.2
CODE: HD365D
DIMENSIONS:
365X270X145X1.0mm
FINISHING: POLISH&ANODIZED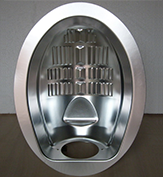 ITEM: NO.3
CODE: HD420E
DIMENSIONS:
432X313X150X1.0mm
FINISHING: POLISH&ANODIZED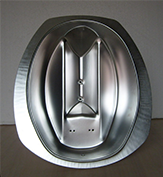 ITEM: NO.4
CODE: HD402D
DIMENSIONS:
402X350X135X1.0mm
FINISHING: POLISH&ANODIZED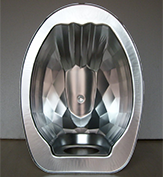 ITEM: NO.5
CODE: HD450D-B
DIMENSIONS:
450X325X160X1.0mm
FINISHING: POLISH&ANODIZED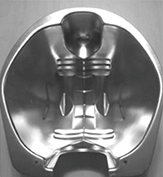 ITEM: NO.6
CODE: NA310C
DIMENSIONS:
310X250X130X1.0mm
FINISHING: POLISH&ANODIZED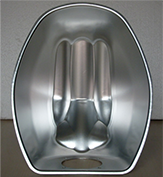 ITEM: NO.7
CODE: HD300D
DIMENSIONS:
300X235X160X1.0mm
FINISHING: POLISH&ANODIZED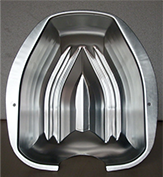 ITEM: NO.8
CODE: NA250C
DIMENSIONS:
250X230X110X1.0mm
FINISHING: POLISH&ANODIZED

We use the high quality Aluminum materials to make our reflectors,which come from the famous and credible manufacturer in China--XiNan factory,then by Molding Process,Modification Process,Cutting Process,Polishing Process,Anodized Process an so on,we can produce different kinds of reflectors in high quality.
We also provide OEM service according to client's drawings or requirements and samples to produce high quality and competitive products.
What's more,we take much importance to products' Package and Shipment,usually we will spend much cost to ensure the correct package and prevent damage during shipment.